Join Pilates Classes Today!
Register. Purchase Credits. Book Your Classes.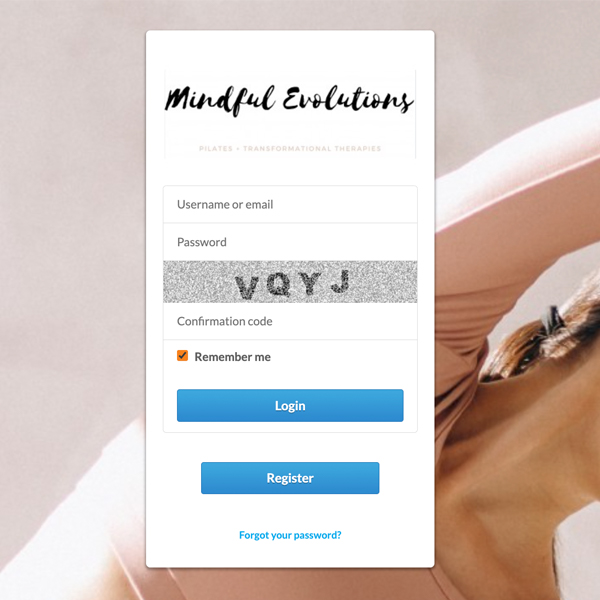 Click HERE and then click the Register button.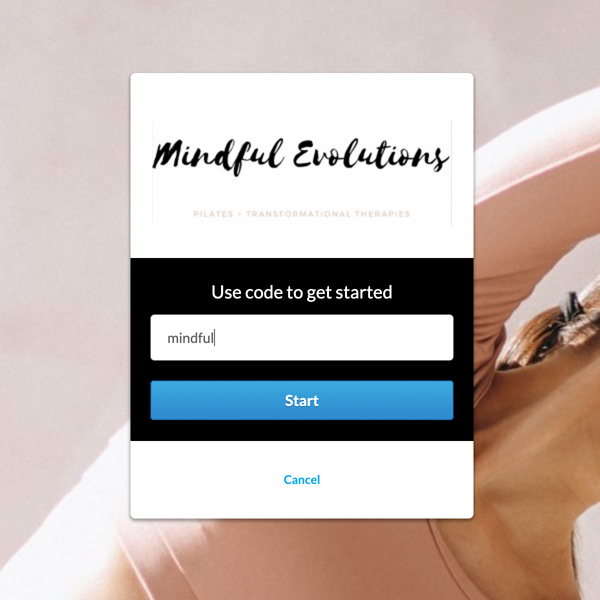 Use code "mindful" (all lowercase) and click the Start button.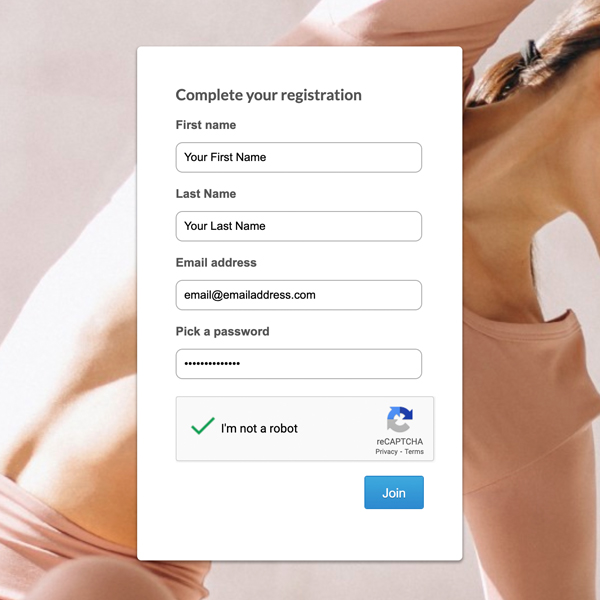 Input your personal details and create your password.  This email and password will be your login information moving forward. Click the Join button.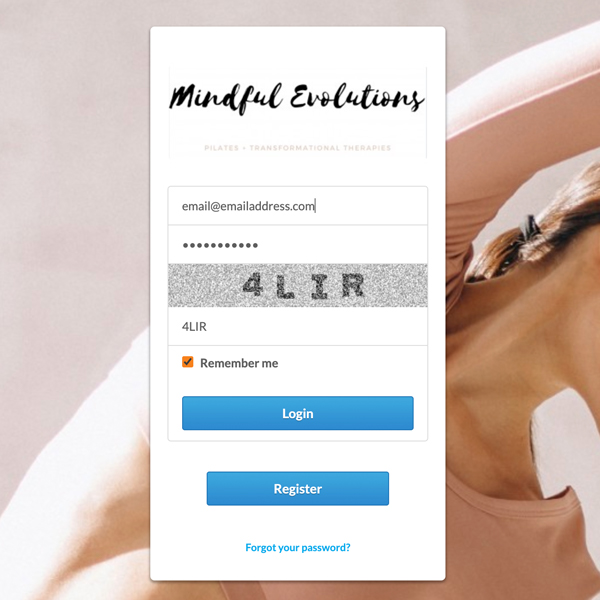 Enter the email and password from Step 3. Enter the security confirmation code on the screen. Click the Remember Me box. Click the Login button.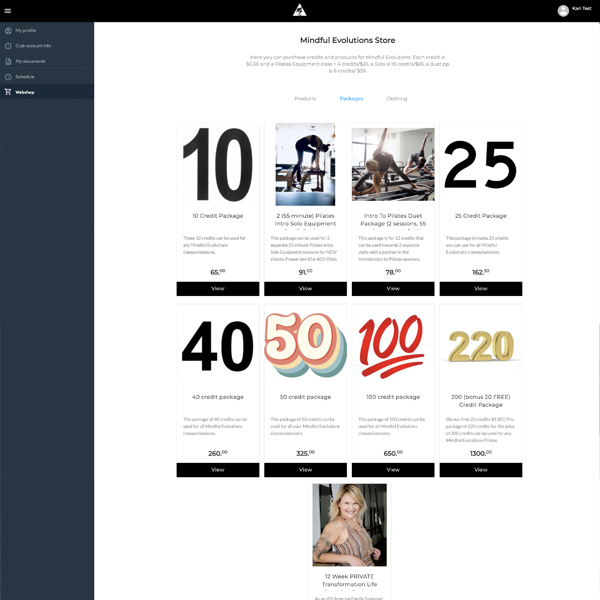 On the left menu, select Webshop and purchase credits that will be used toward the booking/payment of your selected classes. Each credit is $6.50.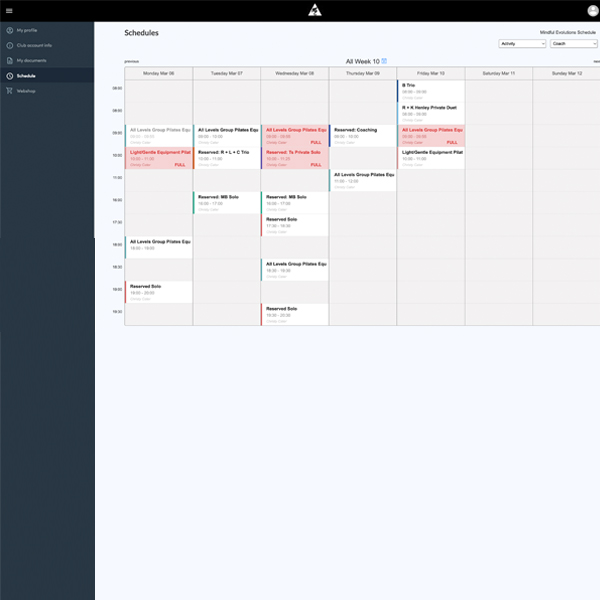 Select your classes and use your purchased credits to Book your time.
If you're new to Pilates, get started with 2 Beginner Intro Solos by texting or calling Christy at 816-805-9366 to create an appointment.
 Take Mindful Evolutions with You
Would you like to take your Mindful Evolutions on the go with you?  We have an app for that.
Powered by Virtuagym Fitness, Mindful Evolutions allows you to download our app from the Apple store if you have an iPhone or the Google Play store if you have an Android.   Login with the username and password from your registration above to access your account in the app.
App downloads must be completed from your phone.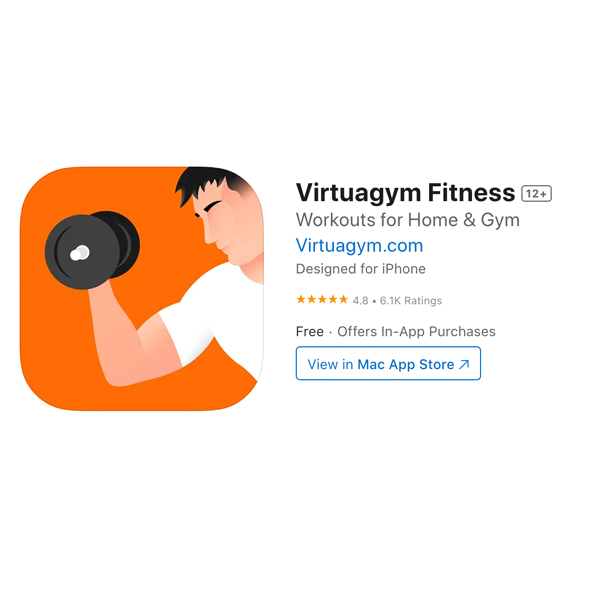 Which Classes Are Right for You?
Are You Experienced?
 Have you done Equipment Pilates before? If yes, we'd love for you to join one of our classes.
Group Equipment classes are limited to six people per class at $26/each. TRX/Pilates Mat classes are limited to six people per class at $13/each.
Classes are available 6 days per week, in the morning and evening. The schedule is viewable in your account, in the app, and below.
Are You New to Pilates?
 If you are new to Equipment Pilates, or would like information on Solo classes, we have a great way for you to get started.
Enjoy our 2-Intro to Pilates Solo Package for $91 . Join us for two separate 55 minute solos and work 1:1 with Christy.
Christy is the owner and a Certified Pilates Instructor. She will help you feel comfortable with the equipment and you'll see what a positive impact it can make for your body.
Call or text Christy at 816-805-9366 to set up your first Pilates Solo at a mutually available time.
Each credit is $6.50.  All credits work for all classes and different classes require more or less credits. A Group Equipment class is 4 credits ($26), a regular solo is 10 credits ($65), a Group TRX/Pilates Mat class is 2 credits ($13). Credits are useable for one year from date of purchase.
Get ready to see and feel change! Joseph Pilates method of movement is great for building muscles safely with zero impact. It is the most efficient and effective way to move your body without hurting your joints or making you feel like there is a competition to do more. Every body is a Pilates body and we are excited to help you start your most amazing mindful evolution right here.
Our Pilates Class Schedule
Solo Sessions
Love personalized attention & support? Ready to step into peak performance?  Whether you're new to Pilates, recovering from an injury, working on getting in the best shape, or looking to perfect your form, Private 1:1 sessions are the perfect choice for you!  Text 816-805-9366 to start your intro to Pilates solos for $65 total at a time and date that is convenient for you.
Duet
Prefer sharing sessions with a friend or loved one, yet value individualized support? Duets give you the benefit of laser focus & accountability so you crush your goals together!  Pilates Duets help you understand how your body moves & what level of class is best for you. If you are new to Pilates, text 816-805-9366 to start a full 55 minute Duet Session at a day/time convenient for you! If you are already logged in to the Mindful Evolutions App, just click the "Appointment Schedule" button to get scheduled. Duets are $39/per person/per session.
ELDOA Sessions
ELDOA is a form of stretching and strengthening for your fascia without any equipment in a way like nothing else can. This is for people who experience headaches, tension, tightness, pinching or stiffness in their back, neck, pelvis or shoulders and who have pain that involves day to day wear and tear to bulging, slipped or herniated discs and rehabilitation for back, shoulders or psoas injuries. Christy is a Certified in ELDOA 1/2 for the Spine from Guy Voyer D.O. the creator of the ELDOA method. ELDOA classes are $24/class.
Group Equipment Pilates
After you've become familiar with the Pilates Equipment and what an impact it can make for your body either through the Intro to Pilates Classes or through a few Solos, Group Classes are an excellent way to strengthen, tone, become more balanced, mobile, flexible and solid in your core like never before. These mixed level Group Classes can be on the Reformer, Tower, Chair or a combination of these and have a limit of up to 5 participants. Click on the schedule below to get started or text 816-805-9366. Group Classes are $26/class.
Mixed Mat
This is a great way to begin or supplement your Pilates practice. Whether it's your 1st class or your 300th, mat classes are tailored to fit your unique needs for the entire hour. You don't have to be in shape to start Pilates, it can begin right here on the mat or with Solo sessions. Sculpt the best physique of your life and find your core pushed to the max in this mixed level class.
TRX/Mat Pilates
Pump up the jams & drop 300-600 calories in this cardio and strength training class guaranteed to kick your booty & core into shape. Combining strength & conditioning, yoga, cardio, HIIT, Pilates and Aerobics, this is for anyone that wants to have fun and rock out!  Cardio Barre + is an intense level of Barre and Light Barre is a lighter version with gentle movement." Both barre classes are $13/class.
"Christy and choosing Pilates as my go-to exercise has changed my life for the better! Most of my life I've participated in Aerobics, Yoga, Pilates, TRX, Zumba, Power Walking, and even hired a personal trainer at one point.  None of my previous instructors come close to working with Christy! She exudes a desire to keep us all motivated and on point, while still focusing on us individually in group classes.  Her love of what she does is infectious, her knowledge of results Pilates brings is undeniable, and her desire to see us all succeed makes you want to try even harder. The Pilates workouts challenge me without being overwhelming.  I feel terrific at the results I am seeing in myself and that is a huge deal!!!
"I'm a very active person, and wanted to try something new, but I was pretty nervous about Pilates.  I thought it was just stretching and not much of a workout. From the first time I tried a class with Christy, I was hooked! It's unlike any workout that I've ever done before. Christy helped me discover new muscles in my body! Pilates challenges my body, and helps to clear my mind. Christy brings such intensity and clarity to her classes. I enjoy them so much that now she is training my husband as well. We both enjoy her classes immensely! Whether you are in a group class or a private lesson, you will get one heck of a work out. Christy is awesome & we highly recommend training with her."
"As a newbie to Pilates, I had no idea what to expect. I was severely out of shape, having failed to exercise for more than a year, and really hated core work. My first class was hard, but Christy has this artful way of making you feel as accomplished in every class as the Pilates veteran on the mat next to you. She had alternatives for every exercise, provided positive encouraging feedback, but didn't take it easy on me.  I feel empowered by her to work to my goal level. Even though I had a rough first year, I was never discouraged. I always experience improvements immediately, leaving every session feeling much stronger and better about myself. Christy is the most outstanding fitness coach I've ever worked with"
©2023 Mindful Evolutions
117 SW Eagles Parkway Grain Valley, MO 64029  Phone: 816-805-9366